Collection:

Domaine Buisson Charles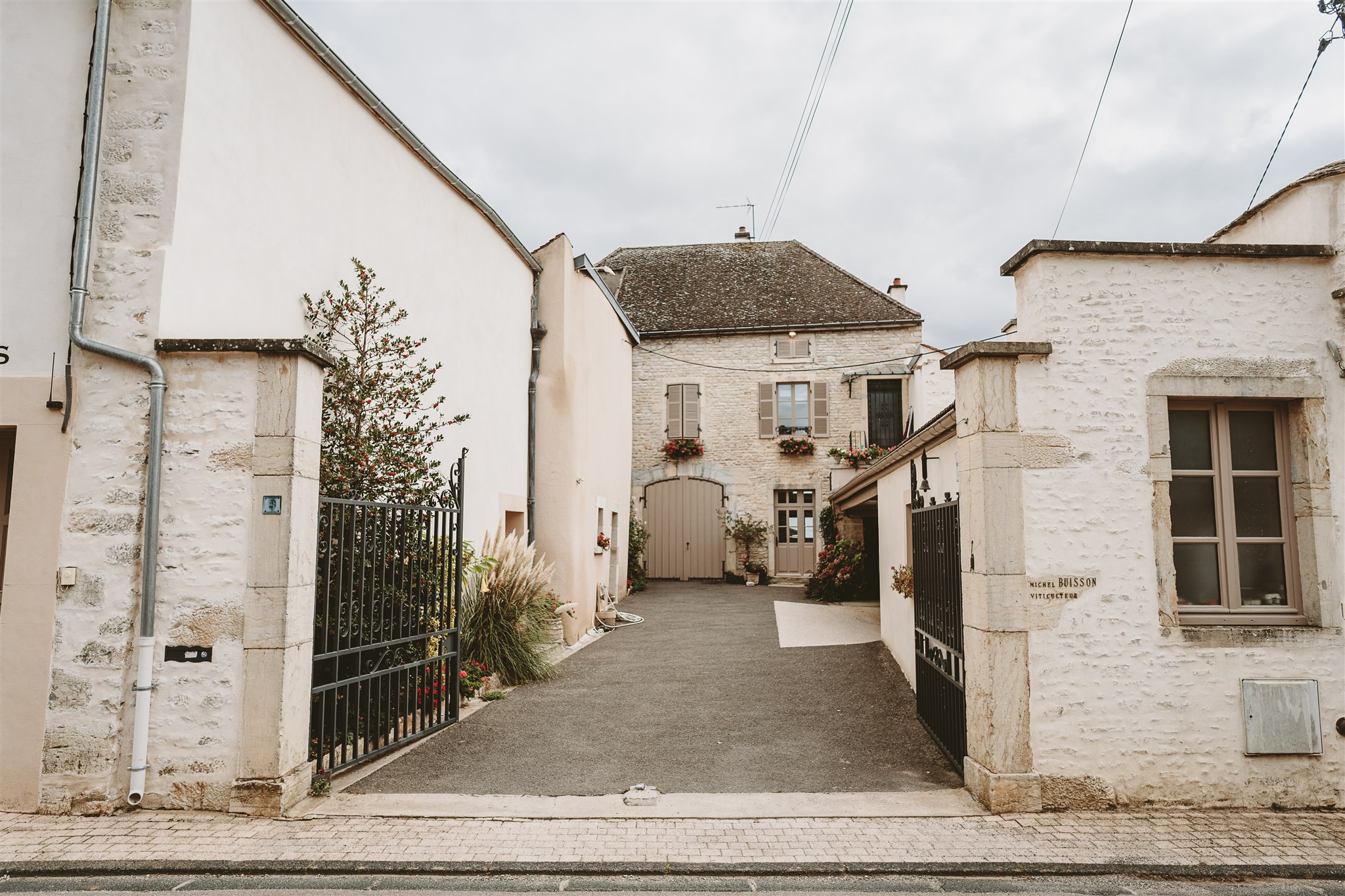 To truly understand this Domaine you need to wholeheartedly believe when Patrick states; "we treat every parcel as a grand cru, nothing less. You can see".
Domaine Buisson-Charles is now well and truly regarded as a tier 1 Meursault producer. The wines defy all fashion trends with Patrick's opening line making it clear that he does not pursue wines which are too lean nor does he like 'fat' Meursaults either. His mantra of freshness can come from the fruit and the soil without overt acidity is displayed in his wines with incredible results.
The 'do not argue' length in all of the wines are from the power and persistence of the fruit with no undue heaviness whatsoever. Make no mistake either these are remarkably refreshing, just incredibly special at the same time.
The Domaine is run by Michel Buisson's daughter, Catherine Buisson and husband Patrick Essa. Patrick writes a very well respected blog and has a very level head when it comes to the wines of Burgundy. Not getting caught up with trends or winemaking tricks, just basic simple principles. Of course he, like every good vigneron, realises 90% of the work is in the vineyard.
With six hectares, four of which are in Meursault, none have seen a weed killer. The vine age at the Domaine varies from 40 years to 100 plus years old, so naturally low yields are a given. Minimal new oak is used. Usually between 20-30% and even then they are washed with hot water to make the potential flavour impact as minimal as possible. No batonnage is carried out.