Collection:

Domaine Michel Niellon

Chassagne-Montrachet, Burgundy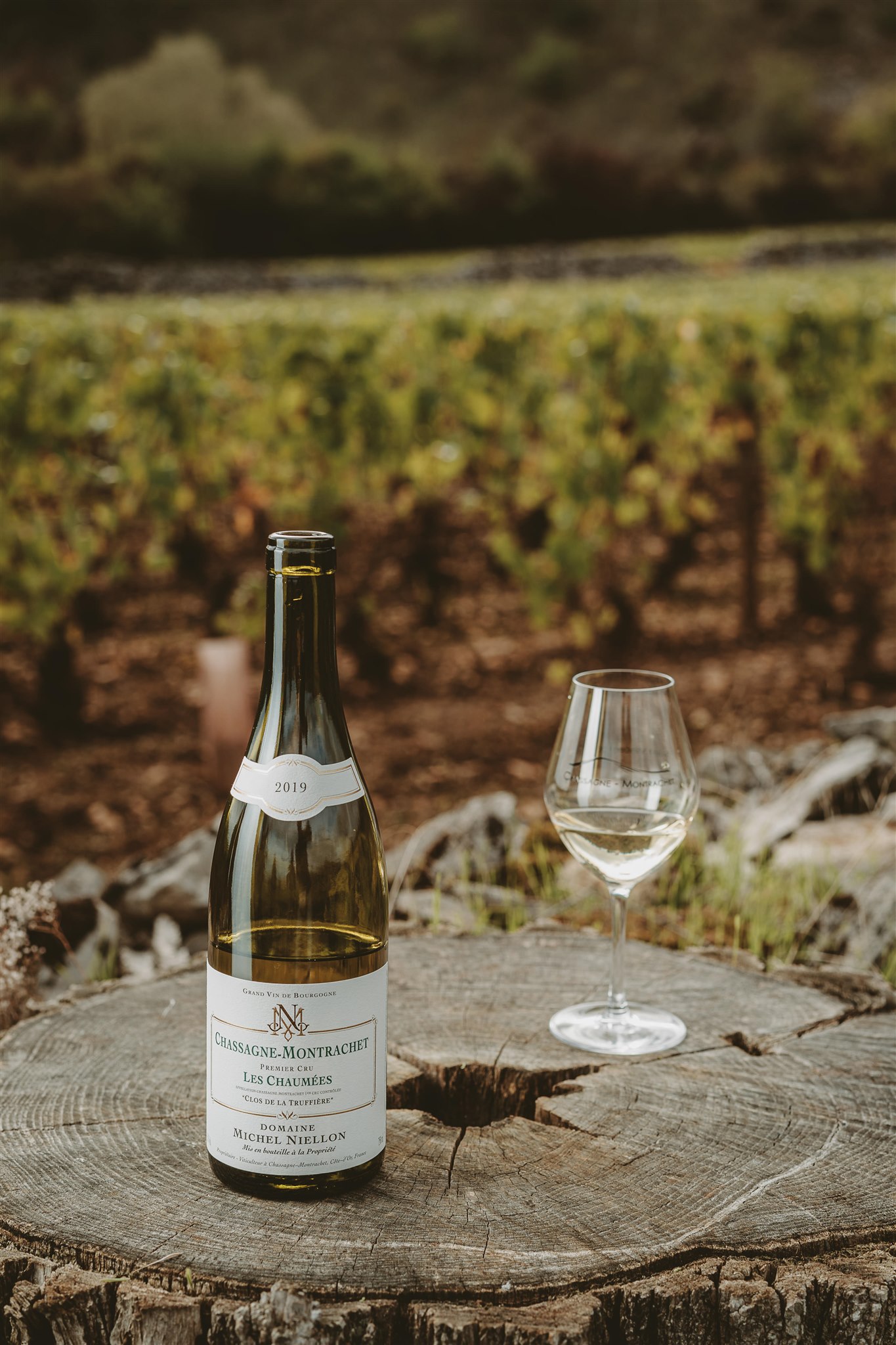 "Coutoux describes the 2018 vintage as "another Burgundian classic," much the same terms he applied to his excellent 2017s, and this is one address where 2017 and 2018 are more first cousins than distant relations.
As readers may remember, house fingerprint here is distinctive, with a touch of toasty oak from Saint-Romain's Tonnellerie Gillet marking each cuvée and the wines dependably distinguishing themselves with lovely texture and concentration." - William Kelley, Wine Advocate, January 2020.
Domaine Michel Niellon and Domaine Ramonet are the two leading producers in Chassagne-Montrachet; with cult status and followed closely by those in the know. Their minute volumes make them a name you need to search for or stumble across, but you have struck gold when you do. Niellon are often the first to pick in the village stating that they would rather pick earlier than later. Even with this mindset their wines have a wonderful volume to them, with a beautiful energetic rock salt minerality all the while.
There are three wines that are regarded as the most legendary white wines Burgundy has ever produced - Coche Dury's 1989 Corton Charlemagne, Ramonet's 1982 Montrachet and Michel Niellon's 1996 Chevalier Montrachet. It hasn't always been so for these three wines, they have had their ups and downs. In particular Niellon's Chevalier would go through swings and roundabouts, from a perfect, polarising wine to subdued and unremarkable. This, like Burgundy itself can be half of the appeal, the raw emotion of triumph or disappointment. One moment it creates feelings and tastes never experienced then the next all has disappeared and one is left confused and lost.
It hasn't been until the last few vintages that it seems Niellon has brought the wine back to where it needs to be, and consistently. Each year when I think of the vintage that is, I hope for years like 1996, 2008, 2010, 2014 where the conditions give the ability for great white wines to reach truly remarkable levels. Each year I wonder when this wine will reach the same level as 1993 or 1996. It gives new meaning to 'following' or 'collecting' a producer. I am going to list two reviews which sum up the wine at its peak, the first by Allen Meadows, The Burghound and the second from Pierre Rovani, The Wine Advocate.
Sorry, there are no products in this collection