Collection:

Domaine Pierre Morey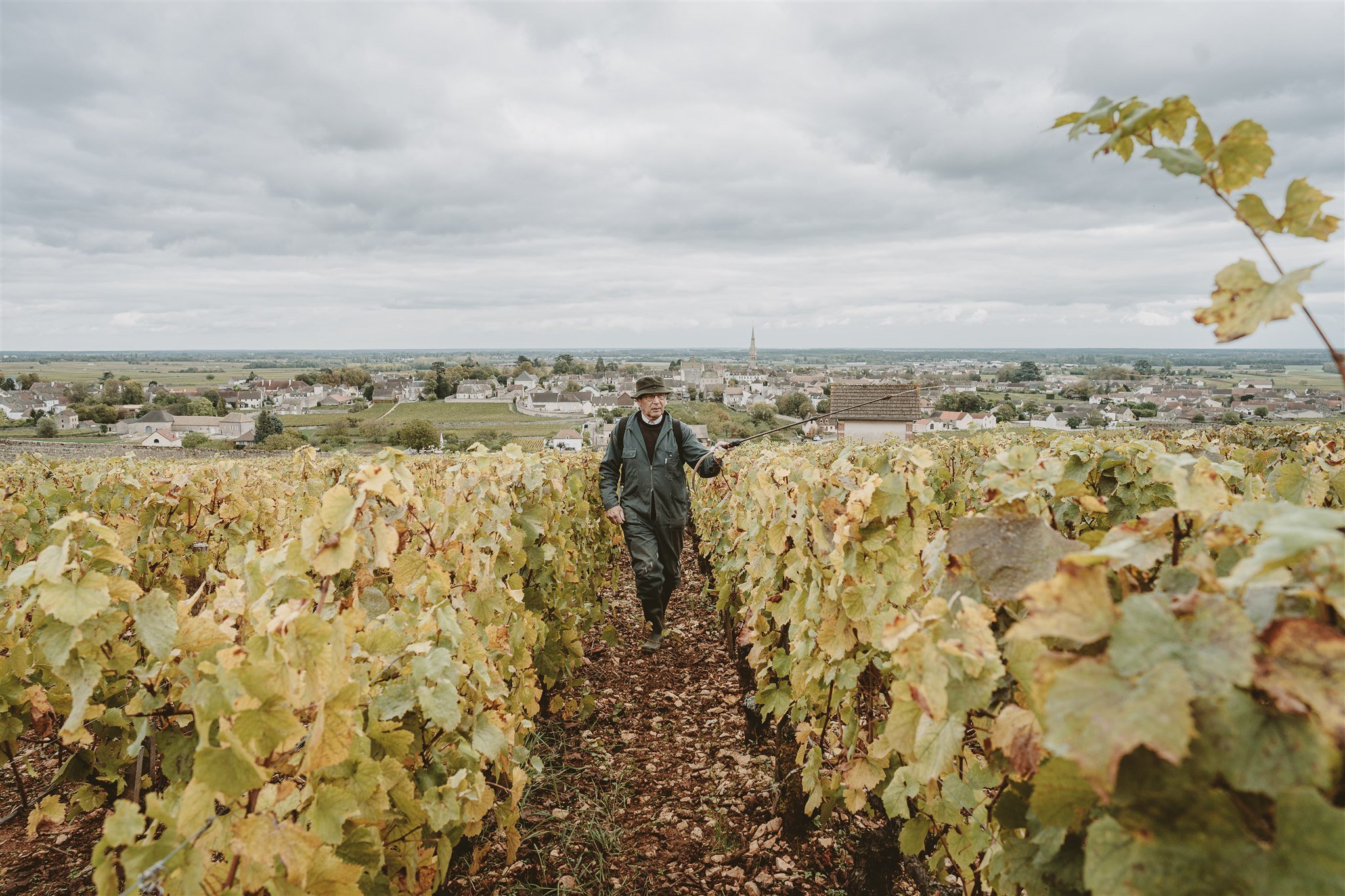 Pierre's father, Auguste, was one of 31 grandchildren of Alexis Morey. Alexis branched from Chassagne-Montrachet to Meursault after falling in love with a girl from Meursault. He built a reasonable collection of vineyards but as having 31 grandchildren will do, holdings were divided into minute holdings for each. As a result Auguste was left to look at other options. He began a share farming agreement with Domaine des Comtes Lafon. Pierre took over this agreement but in 1984 as Dominique Lafon was planning to work at the domaine full time, the Lafon's began taking back their vineyards. They did so in a very gentlemanly manner over five years in order to give Pierre Morey time to source new agreements or vineyards. While the vineyard area from the Lafon family was only 50%, it was almost 90% in value due to the prestige of the vineyards.
Pierre did acquire fantastic new vineyards due to being such a respected person throughout Meursault and the surrounding villages. In 1988, he was hired by Domaine Leflaive as their régisseur (general manager and head vigneron). Domaine Leflaive is regarded as the greatest white winemaker in the world and under Pierre's management the prestige elevated even more so. He turned Domaine Leflaive into a biodynamic producer a couple of years after beginning the practices in his own vineyards. His tenure at Domaine Leflaive was from 1988 to 2008.
All the while he ran his own domaine in Meursault with his daughter, Anne, beginning to work there too. When she was studying, Pierre sat Anne down and explained: "I can teach you a thing or two about making white wine, but I cannot with red so please pay extra attention in school to Pinot Noir!". The proof is in the pudding, their red wines are now equally as first rate as their white wines.
The wines of Domaine Pierre Morey are of the highest and most celebrated echelon in Burgundy. They have been farmed organically since 1993 and biodynamically since 1998. They are fine and structured yet ever so flavoursome. As the wines age they require air in the glass and tighten before your eyes.
Very, very special wines.